ArtLifting Co-Founder and Chief Happiness Spreader Liz Powers wrote this blog post for The Huffington Post on July 22, 2015.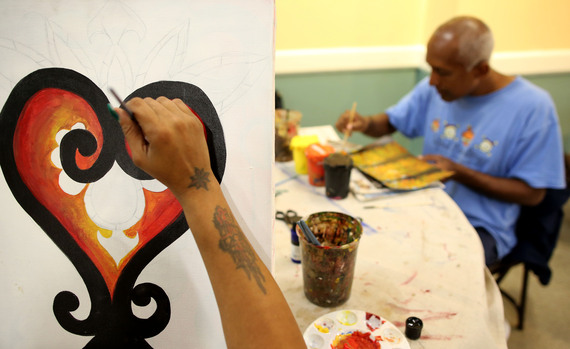 I have worked with non-profits for 8 years and with homeless individuals for the past 9. During that time, I did a lot of reflecting. I thought about how frustrating it was to feel stifled - how I wanted to make an enormous impact. And move fast.
My job used to be running art groups in homeless shelters. Having to wait a year to hear back regarding grant proposals made moving fast impossible. More importantly, however, I thought about all of my friends in non-profits - how they were doing amazing work, but also how much of the work that they did not generate revenue. I didn't want to compete with them for grants.
READ MORE
---